New admin Fling : Boomerang

Yesterday came out a new fling from VMware labs, namely Boomerang.
You can visit the official page and get more info here http://labs.vmware.com/flings/boomerang
This new fling is really just a client to connect to multiple vCenter and/or ESX in order list virtual machines and let's do some actions such as PowerOn / PowerOff / Suspend /Reset / Start a VMRC console.
When you start it, once your vCenter / ESX added, the first view is synthetic and practical enough to see everything, since VMs are grouped into large pack (in our case groups are by 73 VM):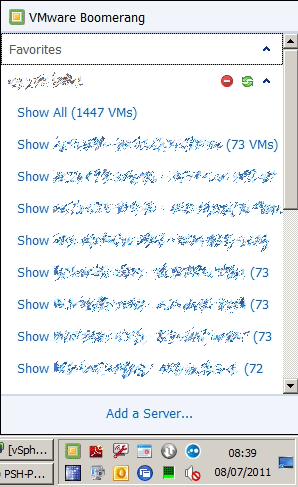 Next, if you select a virtual machine, you'll be able to do some actions :
PowerOn
PowerOff
Suspend
Reset
Launch VMRC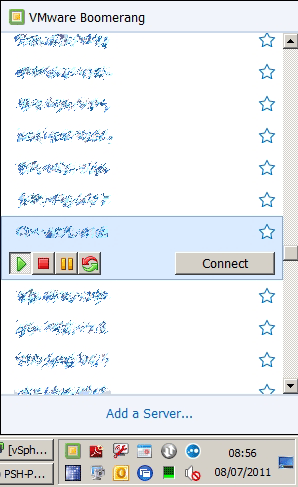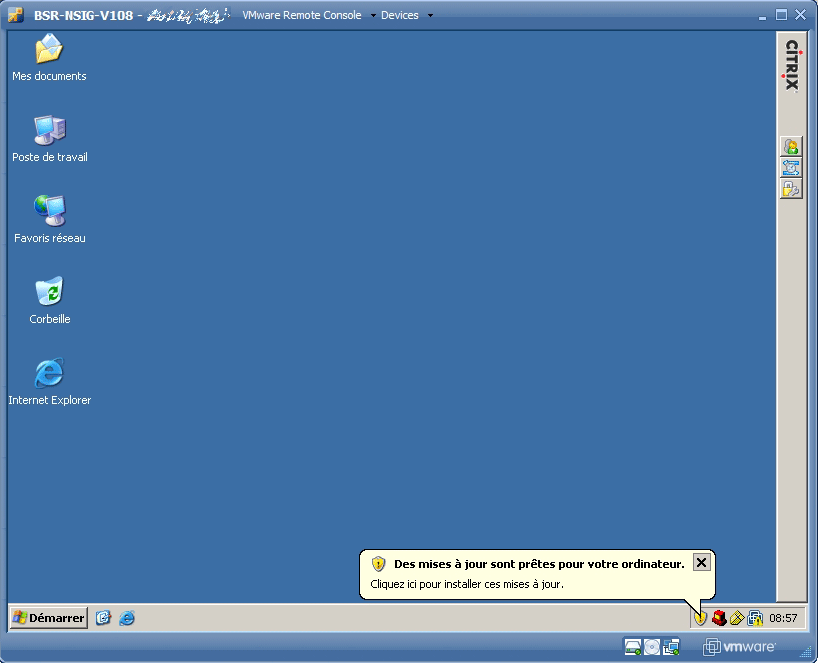 In the end, this fling is useful from the moment you're not using actions but the proposed ones. If you need so, the vSphere client and a connection to vCenter will be mandatory.
But otherwise it's pretty cool to be able to quickly access a VM console, especially since the tool is very reactive! Need now is the research and management of two-factor authentication, and it will nice and shiny ^ ^
---