VMworld 2011, here we are !

The Europe VMworld 2011 starts next Tuesday and will be held in Copenhagen fromOctober 18 to 20! And for the first year in the great community of VMware fanboy, we're going toVMworld, W00t! It was decided a little late, but what matters is that we go :p Finally, the choice of sessions was hard enough, first because there was a lot, also because since we did it a little late, some were full (Ilann already warned us on Twitter !) and finally, the VMworld lasts only three days so we can't do everything 🙁
But, no matter what, we have to see LucD and Alan Renouf, and perhaps with a little luck, we'll be able to see PowerCLIMan!
In the end, these are the sessions that are enrolled: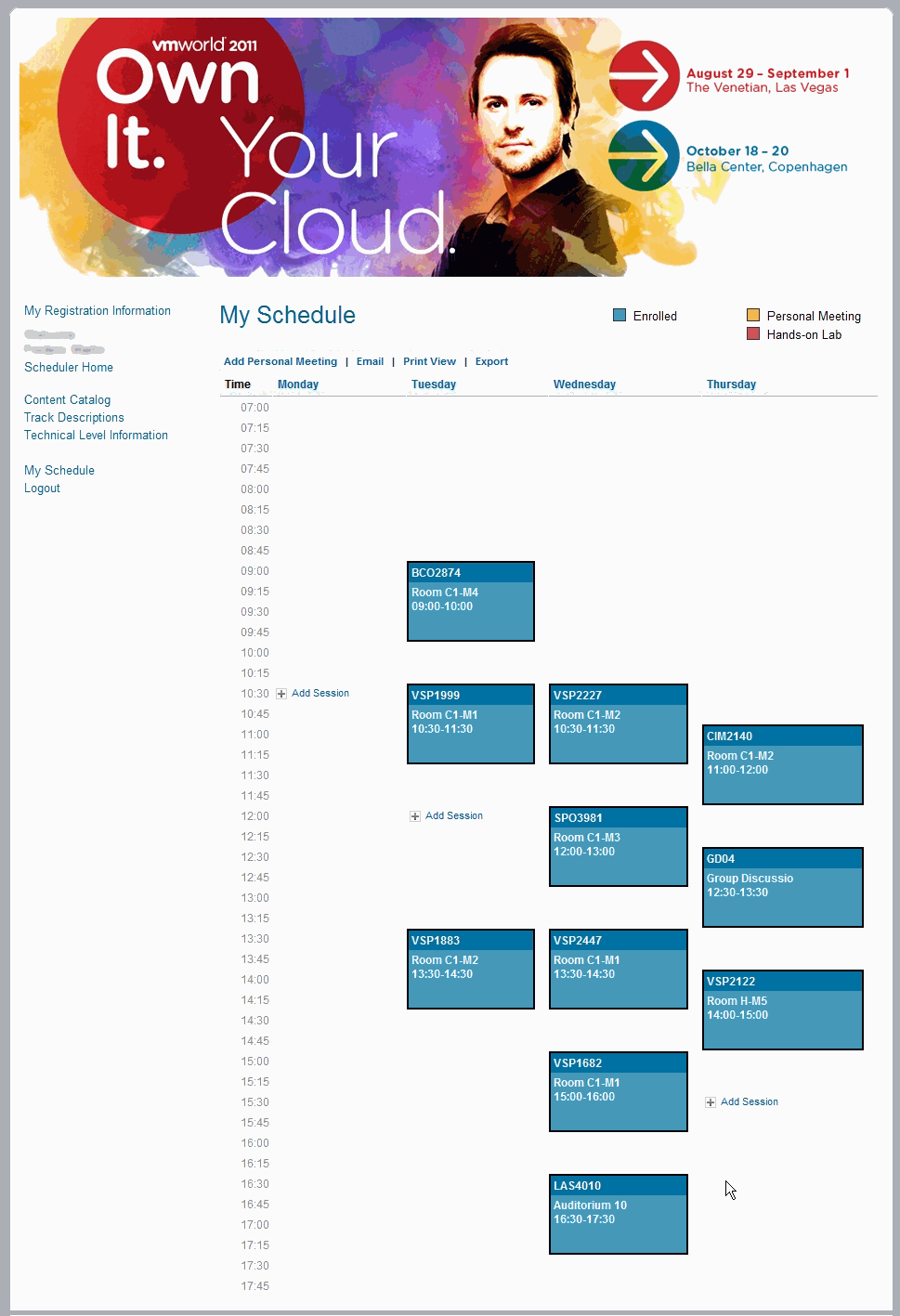 What we have here is :
BCO2874 : vSphere High Availability 5.0 and SMP Fault Tolerance – Technical Overview an!
VSP1999 : esxtop for Advanced Users
VSP1883 : VMware vSphere PowerCLI Best Practices
VSP2227 : VMware vCenter Database Architecture, Performance and Troubleshooting
SPO3981 : Veeam Backup & Replication: A Look Under the Hood
VSP2447 : Understanding Virtualized Memory Performance Management
VSP1682 : VMware vSphere Clustering Q&A (Duncan Epping and Franck Denneman at the same time, it'll be awesome !)
LAS4010 : The Hybrid Cloud for Infrastructure
CIM2140 : Sneak Preview of Next-Generation VMware Hybrid Cloud Solutions
GD04 : Memory with Kit Colbert
VSP2122 : VMware vMotion in VMware vSphere 5.0: Architecture, Performance and Best Prac!
In the end, there is some heavy stuff, 3 days well filled with some downtime to go play with HandsLab! We will try to be motivated enough to do some feedback then: p In any case, I wanted to say a big thank you to ctxblog.fr and hypervisor.fr, they'll understand : Bo-bun!
---