Hyper-V, "it'sdagood"
We find an interesting PDF like we love named Top 5 Reasons to choose Microsoft Hyper-V R2 SP1 over VMware vSphere 5.
This document available here : http://download.microsoft.com/download/E/F/A/EFA7E5D1-C8F9-40EA-8296-896CD42C1A20/Top_5_Reasons_to_choose_Microsoft_Hyper-V_R2_SP1_over_VMware_vSphere5.pdf has some hidden fun facts that we'll show here.
First of all, here are the famous 5 reasons :
Tremendous Momentum & Strong Adoption by Customers
Built-in Virtualization & Familiarity with Windows
Hyper-V Best Choice for Virtualizing Microsoft Workloads
Superior, Richer Management Capabilities with System Center
Windows Server 8 Hyper-V & VMware Memory and Per-VM pricing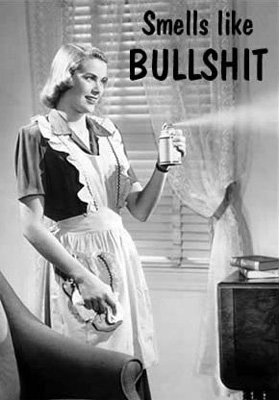 In the best part, we noticed  :
Hyper-V provides you better flexibility with features like live migration and cluster shared volumes for storage flexibility.
Yeah right, if we forget all about VMware features like vMotion, Storage vMotion or even Storage DRS, the word *better* is legit, otherwise, the comparison doesn't exist anymore :p
Hyper-V also delivers greater scalability with support for up to 64 logical processors and improved performance with support for dynamic memory and enhanced networking support.
What we liked the most was improved performance with support for dynamic memory, which cleverly talk on the equivalent (on a far principle) to the ballooning, whereas in our opinion, performance increase should rather address th mechanisms of low layer memory management, like TPS, Memory Compression, Swaping, features that have direct impact on financial cost of memory hardware (just read the very good post from hypervisor about the gain offered by theses VMware features : [PSH] The big -overcommit- score)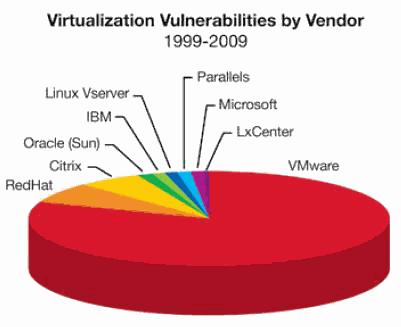 Here, Microsoft points on vulnerabilities that can be charged to the Service Console for ESX (non i) version. That's true that we cannot say much, except the fact that VMware already put solution in motion as since version 5, there is no longer ESX version, just ESXi (as Service Console is reduced with tiny BusyBox and no longer a derivative of RedHat).
On the other side we can not that the date range of 1999-2009 doesn't mention that Hyper-V was released only from Jjune, 26 2008 ! or may be the original title of this chart was Virtualisation Market Share by Vendor :p
The title itself of the reason n°4 : Superior, Richer Management Capabilities with System Center
Here it seems we forget the vCenter application suite (vCenter Server, vCenter Ops, Auto Deploy, PXE Manager, VDR, !) and I may add that we'll start talking when there'll be a native PowerCLI equivalent for Hyper-V!
Cost doesn't include hardware, storage or IT costs
Microsoft takes into account only the surface of iceberg. The day the RTO/RCO calculation will take only part of the actual costs involved, our managers will be happy :p And we don't talk about lower virtual machine density, higher cost of administration, etc !
Necessarily, we just selected the best part that we found, but we encourage you to read the PDF to make your own opinion, and as a bonus, we give you a nice Virtualisation Layers graph from hypervisor.fr :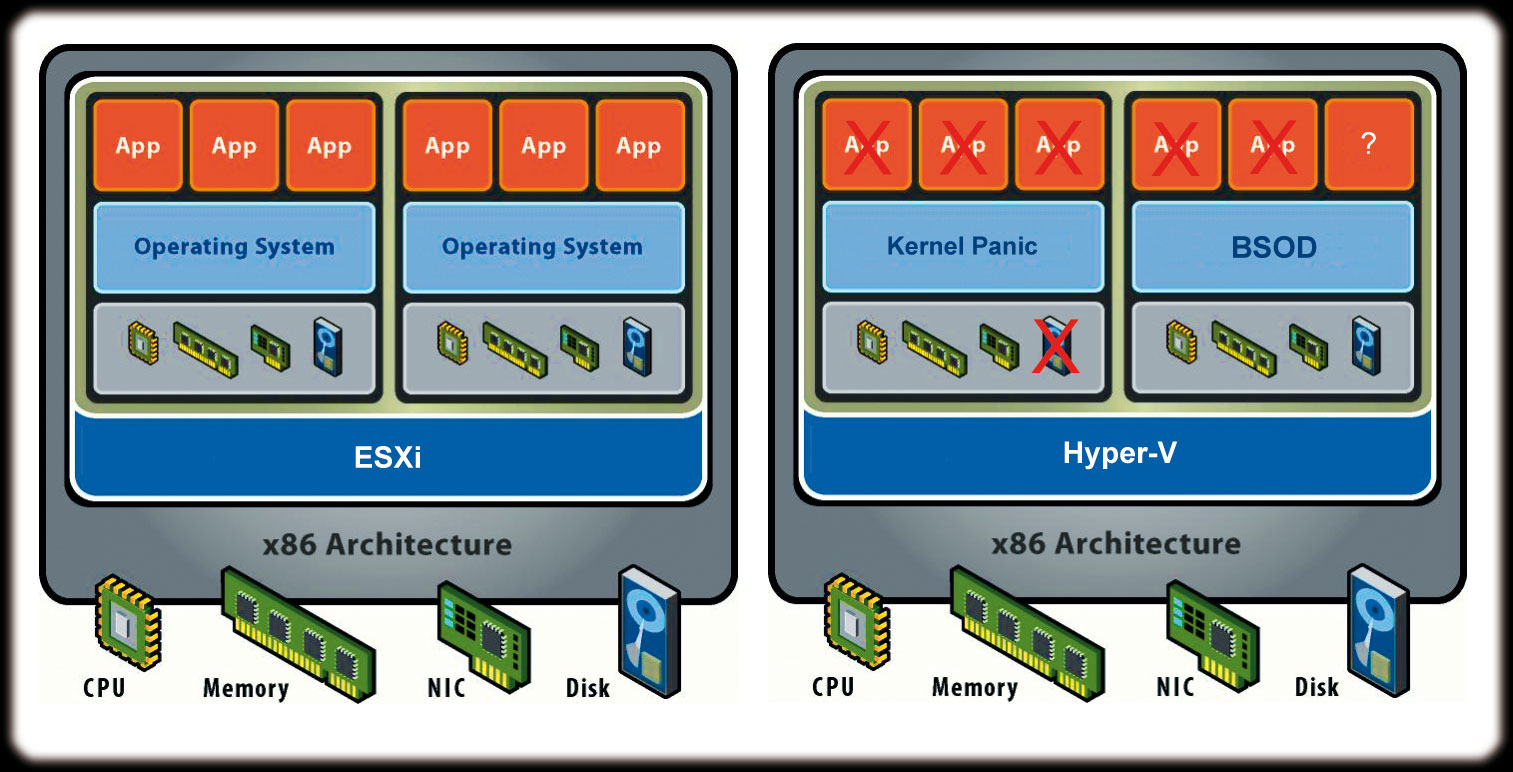 ---